Latest UI/UX Design Trends That Will Rule 2023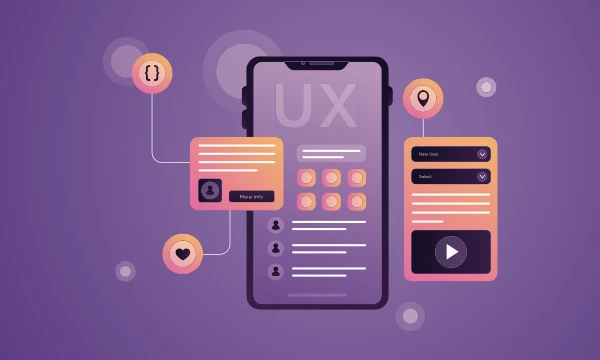 A great UI design impresses users and strengthens the brand, leading to higher ROI for the app. To succeed in the digital world, make the UI design client-focused.
The landscape of UI/UX is transforming continuously. Every Digitally-based business organization is focused on evolving patterns and upgrading their business applications to remain competitive in this industry.
UI design includes not only appearance but also data architecture and accessible content. One has to make a collection of a list of the Top Mobile App UI/UX Design Trends in 2023.
Top Mobile UI/UX Design Trends for 2023
1. Improved Personalization with AI & ML
Personalized app design is crucial for UX and businesses. Invest in Machine Learning and AI for improvement. Use streaming services like YouTube or SoundCloud and let AI analyze user preferences
2. Simple Design Styles and Rounded Curves
Top Mobile UI/UX designs are dynamic and intricate. They aim to impress users with clean interfaces, graphics, animation, and buttons while maintaining simplicity.
Android and iOS both have rounded corners in their UI design. Designing your app and mobile site with rounded corners improves UX and facilitates easier data processing.
3. AI virtual voice assistants like Siri, Alexa, and Google Assistant are a 2023 UX design trend.
Voice-powered apps are helpful as they offer ample convenience to users in terms of fast query results and tailored user experience.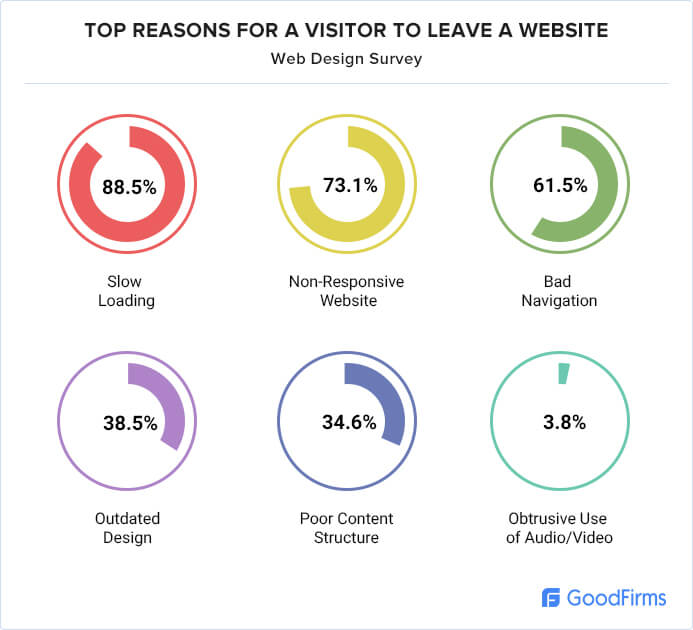 4. Allow Password-less Login
People worldwide use many apps on their smartphones. Remembering passwords for all of them can be challenging. Thus, the passwordless login process will be the other trend of 2023. The password-less login facilities are- facial or fingerprint recognition which is technically termed biometric authentication, Social media sign-in links and OTPs, or One-time Temporary Passwords on your mobile phone.
5. Choose Darker Themes
Having a dark mode and dark themes would be another hit in 2023. Not only does it look good, but it also helps reduce eye strain. The low-light UI by dark mode would be a battery saver. The latest released operating system by Apple and Android has enabled dark mode into them.
6. Swipe and Button less Design
Content is a top priority. 2023's UI/UX trend includes buttonless designs that replace clickable buttons with mobile gestures, increasing the screen-to-body ratio for maximum immersion and engagement.
The liquid swipe effect leverages gestures to enhance usability. Swiping is a mobile advantage over desktop and has various applications, including page flipping, scrolling, unlocking, and more.
7. Integration of AR/VR
VR and AR have a broad range of uses beyond entertainment. They are used extensively in media, travel, e-commerce, science, health, real estate, and education.
As AR and VR use grows, designers can create apps that offer immersive, real-time experiences for users.
8. Bottom Navigation Bar
Modern smartphones have inherited the feature of a larger display. Larger screens allow for more content and facilitate multitasking. However, a larger display screen also presents challenges, such as difficulty reaching the top of the screen. Many applications place crucial navigation at the bottom for easy, one-click access to main app functions.
9. Better Visuals & Content Design
App designers prioritize eye comfort by using visual designs that reduce eye strain and focus on content in their UI/UX designs this year.
The improved design includes readable fonts, simple menus, font combinations for different screens, and high-contrast design for better aesthetics.
10. Chatbots UI/UX Design
Chatbot UI must be easy to use, process every query and manage basic language variations, like semantics, emotions, slang, phrases, and text structures.
To improve the UX, options like avatars, a brand-suitable voice, typing indicators, response buttons, and failure/welcome message design are necessary. It must offer users several interaction ways like ready-made conversation flow or free-text typing with an auto-complete function.
11. Design for Disabled People
An individual with situational, temporary, or permanent disabilities has a different way of dealing with an app. A low vision screen for blind people helps them hear UI elements and text read aloud.
Simplifying technologies like high-contrast colors, captions, transcripts, stable navigation, responsive layout, voice input, and gesture recognition improves accessibility for people with disabilities.
12. Unexpected angles & Overlapping impacts
App designers are making designs more interesting by incorporating unusual angles instead of traditional ones, which increases user interest and makes the design more dynamic.
Bottom Line
UI/UX design is an ever-evolving field, and staying on top of the latest design trends is crucial for creating engaging and effective user experiences.